Treasurer of the California Republican Party and President of Gandrud Financial Services
Location: Santa Barbara - Santa Maria - San Luis Obispo DMA
Availability: On-camera (In Santa Barbara), phone
Topics of Expertise: Local and state politics, schools curriculum, tax law
Bio: In November of 2002, Greg was elected to the Carpinteria City Council. In 2005, Governor Schwarzenegger appointed Greg to the California Recreational Trails Committee. In 2011, Greg was unanimously elected as Vice-Chairman of the California Republican Party for the Central Coast Region and was re-elected unanimously in 2013. In July of 2016, Greg attended the Republican National Convention in Cleveland as an Alternate Delegate for Donald J. Trump representing the 24th Congressional District. In February of 2019, Greg was elected Treasurer of the California Republican Party.
Point of Interest: Greg is the first openly gay and married elected member of the California Republican Party's Executive Board. In October of 2018, Greg formed a 501(c)(3) called Fair Education Santa Barbara, which has retained attorney Eric Early and has sued the Santa Barbara Unified School District and Just Communities Central Coast for spending scarce tax dollars on anti-American curriculum that is racist.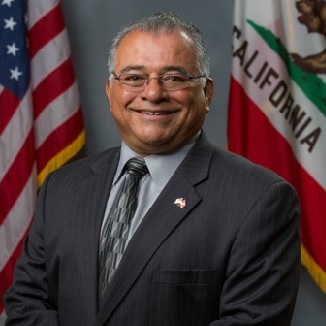 Candidate for Mayor of Oceanside, Calif. and former California Assemblyman
Location: San Diego DMA
Availability: On-camera, in-studio, and phone
Topics of Expertise: local, state, national, and international politics, the military, education, and veterans issues.
Bio: Rocky Chávez began his public service career immediately after graduation from California State University, Chico when he joined the United States Marine Corps. He spent more than 28 years as a United States Marine, rising to the rank of Colonel and being assigned Chief of Staff for the 4th Marine Division.
Upon retiring from the Marine Corps, Rocky continued his legacy of public service by founding the School of Business and Technology, a charter High School in the Oceanside Unified School District. He served as the school's Director from 2002-2008.
In November of 2002, Rocky was elected to the Oceanside City Council. In 2009, Rocky was appointed by then-Governor Arnold Schwarzenegger and made the journey to Sacramento to serve as Undersecretary of the California Department of Veterans Affairs. He later served as Acting Secretary.
Rocky was first elected on November 6, 2012 to represent the 76th Assembly District. Rocky also sits on the Governor's Military Council and serves as a member of the State Allocation Board.