Author and Champion of Season 4 of History Channel's Top Shot
Location: San Francisco DMA
Availability: On-camera, in-studio, phone, FaceTime
Topics of Expertise: Firearms policy, law enforcement policy, and firearms.
Bio: Chris worked for Google, Inc. from 2007-2012 in many capacities. In 2011, Cheng decided to audition for History Channel's Top Shot Season 4 shooting competition, despite having not one shooting award to his name or any formal shooting instruction. He left Google in June 2012 to pursue a career in the outdoor industry full time. He works closely with the National Rifle Association, the National Shooting Sports Foundation's Outreach Advisory Council, and the California Rifle & Pistol Association. His focus is primarily the promotion of shooting sports and protecting our Second Amendment rights. Chris is a Lifetime member of the National Rifle Association, as well as a media member for the National Shooting Sports Foundation and the Professional Outdoor Media Association.
Points of Interest: Chris was on the Board of Directors for the San Francisco Opera BRAVO! Club from 2010-2012. He is also a volunteer baritone singer for the San Francisco Symphony Chorus. He played double bass from ages 13–22 in both orchestras and jazz bands. Chris is a three time participant in the AIDS LifeCycle bike ride: a seven-day, 545 mile bike ride from San Francisco to Los Angeles. He has raised almost $20,000 in support of eradicating HIV/AIDS and promoting LGBT rights.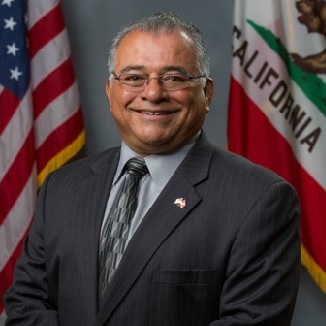 Candidate for Mayor of Oceanside, Calif. and former California Assemblyman
Location: San Diego DMA
Availability: On-camera, in-studio, and phone
Topics of Expertise: local, state, national, and international politics, the military, education, and veterans issues.
Bio: Rocky Chávez began his public service career immediately after graduation from California State University, Chico when he joined the United States Marine Corps. He spent more than 28 years as a United States Marine, rising to the rank of Colonel and being assigned Chief of Staff for the 4th Marine Division.
Upon retiring from the Marine Corps, Rocky continued his legacy of public service by founding the School of Business and Technology, a charter High School in the Oceanside Unified School District. He served as the school's Director from 2002-2008.
In November of 2002, Rocky was elected to the Oceanside City Council. In 2009, Rocky was appointed by then-Governor Arnold Schwarzenegger and made the journey to Sacramento to serve as Undersecretary of the California Department of Veterans Affairs. He later served as Acting Secretary.
Rocky was first elected on November 6, 2012 to represent the 76th Assembly District. Rocky also sits on the Governor's Military Council and serves as a member of the State Allocation Board.
California's RNC National Committeeman and Founder of The Shawn Steel Law Firm
Location: Orange County -- Los Angeles DMA
Availability: On-camera, in-studio, phone, FaceTime
Topics of expertise: local, state, and national politics, free speech law, college culture, and personal injury law.
Bio: Shawn Steel's Republican activism dates back to his teenage days. He served as High School State Chairman for Ronald Reagan when he first ran for Governor. Thereafter, he was elected as Chairman of California Young Americans for Freedom. Since then, Shawn Steel has served in numerous positions within the Republican Party- from grassroots volunteer to Chairman of the California Republican Party Chairman.
Points of Interest: Shawn led the recall efforts against California Governor Gray Davis and represents four of the victims of a riot at U.C. Berkeley in their lawsuit. Governor Schwarzenegger appointed Steel to serve on the California Acupuncture Board, where he served for 7 years. His colleagues elected Steel as Chairman of that Board for two years in a row, serves on the RNC's Executive Committee. Shawn is married to Orange County Supervisor Michelle Steel.